Welcome to the homepage of the Long Branch Ice Boat & Yacht Club.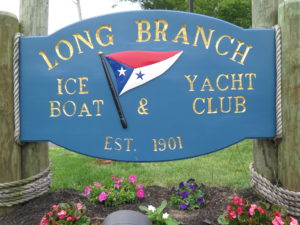 The Long Branch Ice Boat & Yacht Club maintains an active fleet on the Shrewsbury River in Long Branch, NJ. Club members enjoy fishing, cruising, sailing, ice boating, and skiff and ice-boat building. The club also has a collection of historic ice boats, artifacts, and photographs. 

The club is busiest during the summer season, but the club's active winter fleet often sails on home ice and travels to compete on "hard water."  We hold several events like annual crab and clam feasts, our fishing contest, and the famous "Thunder on the Shrewsbury," which attracts New Jersey Speed Skiffs and other fast boats from around the country.
https://lbibyc.smugmug.com/2018/2018-09-29-Thunder-on-the-Shrewsbury/i-K66Kphw/A