On June 2nd, Long Branch Ice Boat & Yacht Club held their Blessing of the Fleet.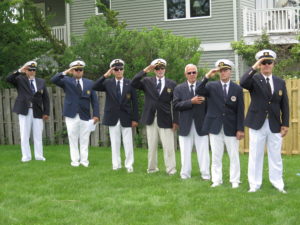 Tom caught this Sunday, May 20th.
On Saturday, March 31, LBIB&YC held its 2018 preseason cleanup day. Members decommissioned the bubbler system, powerwashed the docks, and put in significant repair work around the club. A new storm door was installed on the clubhouse, and the Travel Lift Committee installed new wheels on the travel lift.
Members also cleaned up the yard in general, including leaf-raking and fence repair.